During October we celebrate Hispanic Heritage, a month that includes two traditional celebrations. The most common is Columbus Day, which marks the occasion when the confused explorer Christopher Columbus first docked in The Americas (he thought he was heading towards India but a gross miscalculation took his fleet towards this side of the globe). On the other hand, Indigenous Peoples Day (officially recognized by Biden as a formal holiday) is celebrated to honor the history, traditions, and culture of Native Indigenous people who have been oppressed across the continent since 1492.
Miami is one of those places where different cultures meet, a location with a strong Native American heritage. The Magic City has gone through many iterations—from the wild 1990s when South Beach was the mecca of good living and non-stop partying, to the 2000s when Wynwood became the epicenter of arts and culture. These days, Miami has become a haven for crypto cowboys and tech entrepreneurs. Regardless of the waves the city has undergone through time (often setting global trends), it has always been a meeting ground for Hispanic creatives from all walks of life.
Here's a list of eleven locals who are shaking up the local scene: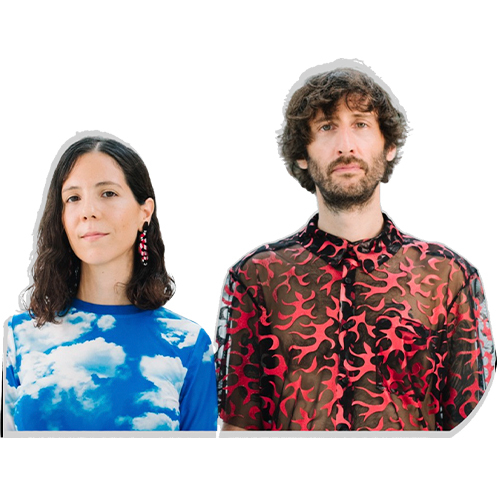 Richie Hell & Francisca Oyhanarte
DJ & Artist
The Argentinean husband-and-wife duo have carved a nightly niche thanks to their eclectic beats and pop-artsy works; it's not rare to attend a gig where Richie is playing 70s disco gems while Francisca entertains the eyes of guests with colorful designs that stream in the background. You might find them at Sweat Records updating their impressive vinyl collection or playing at VIP parties in the glitzy Faena hotel—and although they'll be fully immersed in their craft, they'll always have time to greet you with a smile and plenty of reasons to get your body jiving.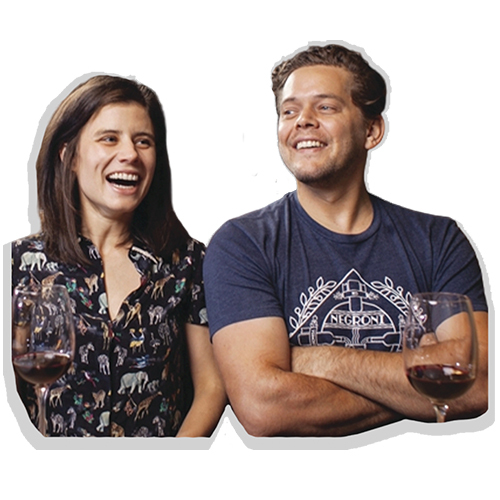 Luciana Giangrandi and Alex Meyer
Chefs and Restaurateurs
Boia De isn't your typical Miami restaurant. Not only is it located next to a Coin Laundromat in what appears to be a rundown strip mall (you will find the entrance by following the glowing pink exclamation sign), but also the food feels like something from a different dimension. The culinary duo conformed by Luciana and Alex, the brains behind this off-the-beaten-path gastronomical experience, offers a menu of seemingly rebellious preparations, such as the Kanpachi Crudo (served with watermelon aguachile, pickled rinds, and fermented fresno granita) or the Sweet Corn Agnolotti (topped with perfectly sauteed fresh chanterelle mushrooms). Try a glass of one of their natural wines or exotic cocktails to wash it all down: we recommend the Jungle Berg (made with Pineapple, Yuzu, Sake Vermouth, and Underberg).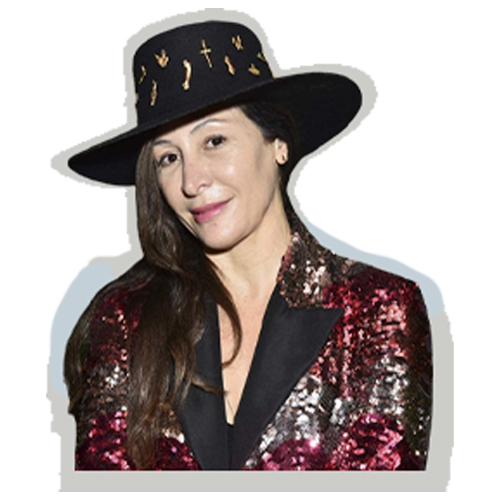 Ximena Caminos
Patron of the Arts
If you're in Miami and interested in arts, you'll eventually come across Caminos—she's impossible to miss. Not only is she a culture powerhouse supporting up-and-coming local artists and galleries, she's also bringing some of the top talent from around the planet. By hosting public exhibitions with artists such as Antoni Miralda and working with creatives like Baz Luhrman or Shohei Shigematsu, the Argentine visionaire has raised the bar to make sure Miami is at the forefront of culture on a global scale. These days, her work intersects with environmentalism; her project Reefline is an underground sculpture park off the coast of Miami beach—an aesthetically pleasing addition that will serve as a coral sanctuary and a tide breaker (giving this city more climate resiliency and appeal).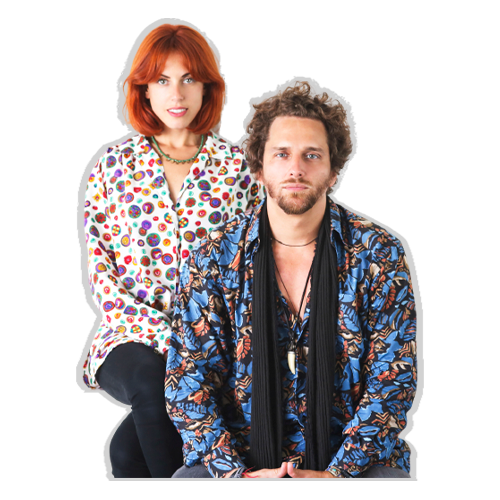 Erwin Georgi and Liz Tokatlilar
Event Specialists 
Those who don't believe in magic will never find it—but in Miami, the wizardry there's only one place to look for it: Majick Creations. This boutique creative studio is responsible for some of the slickest branding, interactive installations and jaw-dropping videos that showcase brands and events across the city. From pop-up fashion shows to magazine launches, their animated collages are dancing artworks worth watching on loop, while their classy photography elevates any product—almost as high up as the drones they use to shoot unique views of the city that embraces more creatives than it initially appears. That's how the Venezuelan Georgi ended up marrying and co-creating with the Tokatlilar the Turk. It's a kind of magic.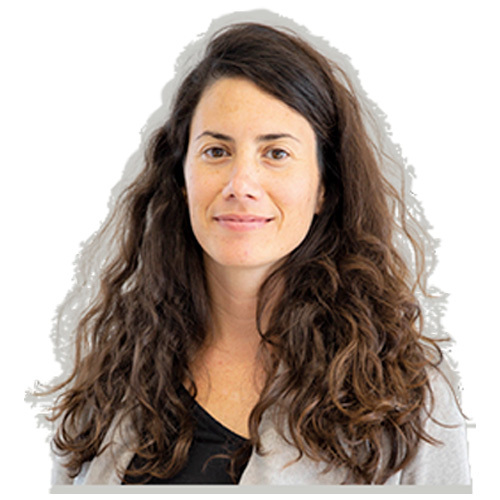 Olivia Ramos
Artificial intelligence tech founder 
If you're a geek like us, when you hear names like Singularity University and the DARPA Innovation House you know we're talking about the innovation heavy hitters. The Cuba-born Olivia Ramos has both on her CV, as well as a master's degree in architecture from Columbia University and a second master's in real estate development from the University of Miami. These days, the Miami resident leads Deepblocks, a company "utilizing technology to reshape development and entitlement decisions through a real-time analysis of financial and market data, in combination with local building regulations". Phew. Quite a mouthful. In short: Ramos manages an artificial intelligence program that helps maximize safety, sustainability, and affordability.
This shortlist is a taster of what Miami has to offer; a melange of interests and cultures in a land where deep-rooted practices remain relevant. It's one of the few cities where traditions and development succeed simultaneously—recognizing that living better requires that communities merge forward-thinking ideas with time-honored heritage.
Those who appear in this list are just a glimpse of the creative engine that continues to fuel change in a city that has reinvented itself endlessly throughout the years. Considering them all, Miami is set to become the new cool capital of the world. And it's mostly thanks to the Hispanic community that makes it vibe.