A statute is a statement of the law that has validity in specific states after being enacted by the legislature and signed by the chief member of the executive branch (the president for federal statutes and the governor for state statutes). Every year, the Florida Statutes are updated after a regular legislative session comes to conclusion—meaning that the state laws are organized by subject area and divided into codes (which contain titles, chapters, parts, and sections). During summer, typically around July or August, the revamped version of these statutes goes live. In 2022, the 718 and 720 statutes came into effect—and that's great news for ONR. Keep reading to know why, but first: let's break down these new legal items.
Statute 718 and Statute 720 consider electronic voting—one of our software's main features—which allows every association to conduct elections and other community ballots through online voting systems. These new laws require that each owner or unit inhabitant be informed about the topics in discussion at least 14 days in advance and provide them with a method that authenticates their identity during the digital voting process. This permits the transmission of their ballot through a private system that guarantees the quorum is met and that each vote is casted in confidentiality (while being available for recount, inspection, and review).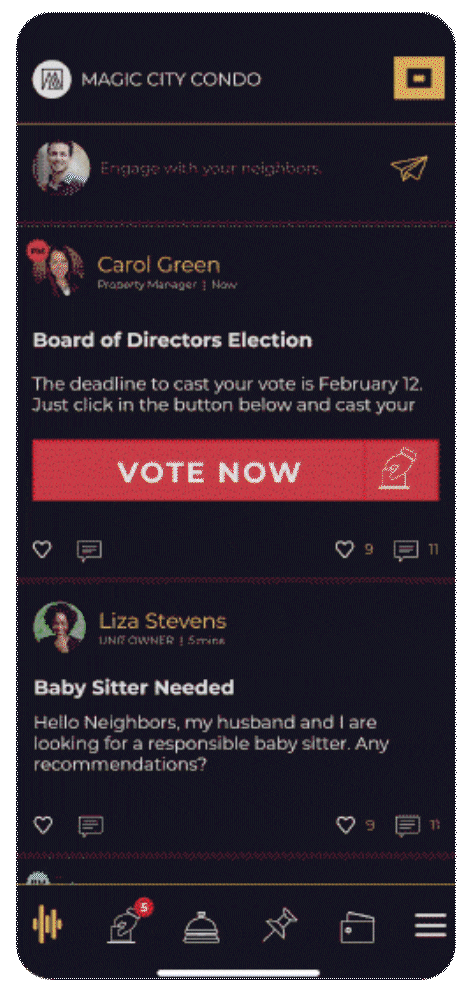 ONR is fully compliant with these statutes. Not only do we provide each voter with a method to confirm their details through an invite-only process (once users are registered in our system), we also built a text messaging feature that helps apply a two-step authentication by sending them communications to their cell phones. This is available to both iOS, Android users, and is accessible through most commonly used browsers. To ensure that the community users are set up, ONR provides a method two weeks ahead of the deadline to confirm they're active, giving the management company the possibility to follow up on sent texts to authenticate the user's personal phone number. 
Once the vote is casted, we verify the authenticity of each electronic ballot and make sure it's not tampered on its way to being officially published (point at which we emit a unique token that represents each unit). The voters receive an automatically-generated time-stamped receipt that confirms their action. In the case of Board of Administration elections, the personal information is kept separate, providing complete discretion and the impossibility of any tracking back to a specific apartment. 
"Our system is designed to handle secret ballots by showing the administrator the final tally and who voted but not who they voted for", says Alan Gucovschi, co-founder and managing partner at ONR. "We can store and keep electronic votes accessible to election officials for recount, inspection, and review purposes. The administrator can come in at any time and export vote reports for their records. As long as the association has an active subscription with ONR, this data remains stored indefinitely and is available for scrutiny."
We're talking about costs as low as $750 per association, yearly. That's it. A small investment that results in great capabilities that modernizes the voting experience, increasing the voter turnout and their engagement in the community's most pressing matters. It's worth noting that ONR isn't offering just a software but rather a whole list of possibilities to run your democratic happening; our highly-skilled tech team can fully manage your election—from setting up the communication to organizing the voting, monitoring the votes, and verifying the results, we'll stage a seamless event and provide a detailed report once it's concluded.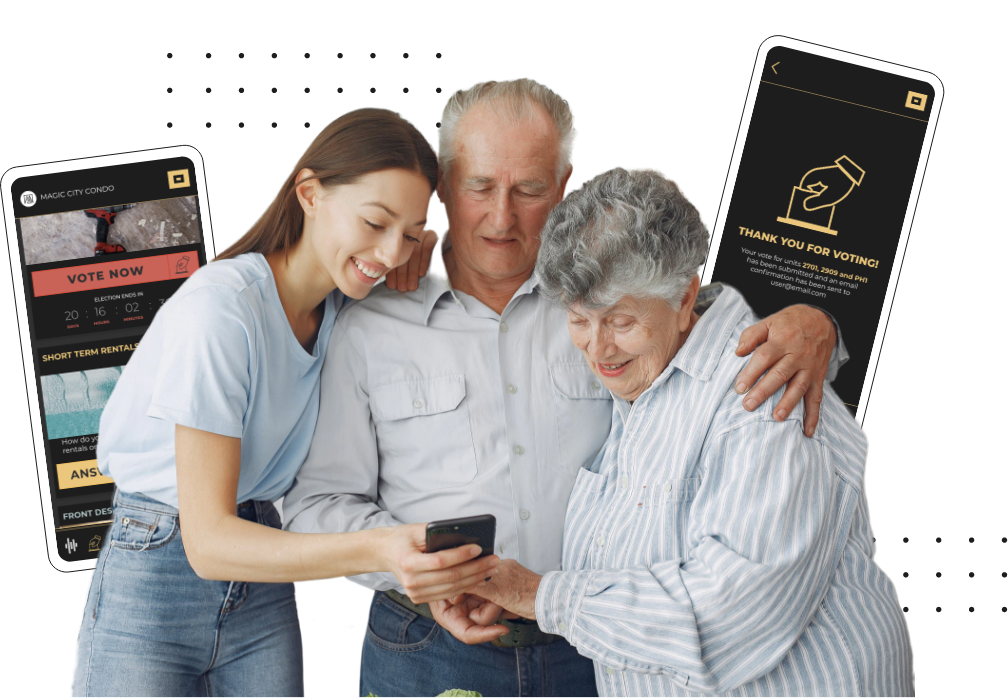 Do you also need a hand with hosting annual or regular meetings? We got you covered through setting up a bullet-proof platform where your meetings can take place without worrying about hackers or trolls interferfering. This is what the future of voting looks like, but if you're still connected to old-school ways of doing things, ONR can also provide your association with print communication and ballots. The best part? By switching to electronic voting, associations have realized that not only is it more efficient in increasing voter participation, it also helps save costs and limit any mistakes.
Consider us a bridge between the management of the past with the needs of the modern unit-owners. And yes, this means keeping everyone in the loop with news and updates being delivered straight to their phones, encouraging a higher participation (including remote attendance and support of the electoral processes).