The spooky season is back with us—but if you thought that ghosts and ghouls haunting your condo's hallways were reason enough to freak out, think again. Whether you believe in spirits or not, it's the living that can be a reason for concern; a boisterous tenant or a mediocre management company can be more frightening than zombies trying to break into the lobby. 
Here's a roundup of real-life horror stories that made the headlines—and how to avoid them (a crucifix might help, but a good software management platform is even better).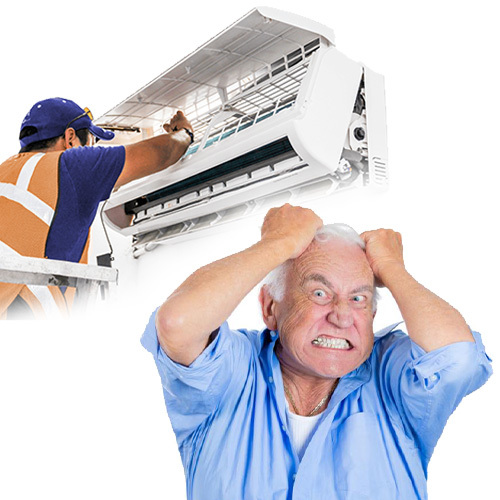 Florida man shoots at maintenance workers
We all know that undergoing construction or repairs in our apartments can be annoying, but Phil Robins took it a step further. The Brevard County resident wasn't too happy to have workers come into his apartment and fix the air conditioner while another one was painting the outside of his home—so he decided to shoot them. Fortunately, no one got hurt, but Robins was arrested and charged with aggravated battery with a deadly weapon. 
The tenant was notified days ahead of the maintenance, but according to the police report, he replied saying "Sorry us dying old farts don't get out of bed till noon. Open my door even with a police officer and warrant I'm gonna start shooting." Here's a man who knows how to keep a promise—but clearly there was a communication issue from the start. That's why having an interface like ONR allows the management company to streamline all messaging, both through the app and via SMS, to guarantee a smooth transmission.
New tenant finds unexpected surprise previous resident left behind
Imagine moving to your dream apartment in Orlando and a few weeks later, just as you're beginning to settle, a python snake decides to show up. That's exactly what happened to Ali Skipper who was enjoying her new home in Baldwin Park until the uninvited guest decided to show up. According to the story, the exotic pet had been left behind by the previous resident and had coiled up under the refrigerator—until she felt comfortable enough to greet the new tenant. 
Luckily the 4-foot ball python snake wasn't poisonous and a quick call to the local animal rescue workers was enough to relocate it back into the wild. We hope this never happens to you, but this is the sort of situation that led us to come up with our app's panic button—just hold it for a few seconds and the whole community will know you're in need of help. 
The feeling of someone watching (was real)
Even the most high-end communities are prone to be haunted by creepy humans. Such was the case with the Las Brisas Condominium Association in Matanzas Shores, a beachfront village in Palm Coast, Florida. Turns out that Robert William Orr, the president, had hid cameras in one of the unit's master bedrooms to allegedly spy on guests. It took a couple renting the apartment a whole weekend to realize the device was cached in a flower pot. Upon reviewing the footage, local police confirmed it contained unauthorized intimate footage of the couple's stay.

The invasion of privacy is shocking—but what's more scary is the fact that this guy was elected president of the association. It was probably because not many people showed up to vote and a handful of people he pocketed casted their ballots in his favor. A low participation rate is more common than one would think, but with electronic voting features like the one offered by ONR, electoral engagement increases by at least 20 percent—which reduces the chance of snoopy crooks being elected. 
An unknown presence is in the (wrong) house
Imagine walking into your home after a long day of work, ready to jump into bed—only to find a stranger sleeping in it. That feeling is probably worse than having to spend Halloween Night at Disney or eating half of your kid's trick-or-treat candy haul, but this actually happened to a man in Miami. When he got to his bedroom he found Paul Drecksler, a frequent traveler and blogger, ready to call it a night. Unbelievably, Drecksler (who was coming back to the USA from a trip to Ecuador and had to make a long layover before heading to North Carolina) somehow mistook the directions to an Airbnb he rented and made his way to another apartment.

Even though the place wasn't exact to the one in the pictures, it was fully open and even had some folded towels (which Drecksler considered to be a sign he was in the right place). Add a little jet-lag and you have a recipe for a horror story. Fortunately, the apartment's owner was a nice guy and they both figured out it was a weird coincidence—but it's not uncommon that strangers walk into associations and people's units. ONR tackles this problem through the Front Desk digital service that allows tenants to register new visitors and grant them access—even if they're not present—creating a detailed log of everyone coming in and out, limiting any frightening encounters. 
If these stories didn't make your skeleton jump out of your flesh, then you must be a vampire or something. What freaked us out was realizing that most of them could've been prevented by a better management of daily association activities (all of which can easily be done thanks to cutting-edege technology, the power of community, and a seamless, interactive platform like ONR). Do you have a scary anecdote to share? We have one about a late night office party a few years ago (it involved doing the chicken dance dressed as Colonel Sanders)—but we'll leave that for some other time… 
Happy Halloween!

👻