There's only a few more days left until we officially wrap up this year (did anyone else feel like 2022 felt longer than usual?) and we're very grateful for our growth and new clients—so we genuinely hope you're getting a well-deserved rest with family and friends. 
Whether you're dressing up and making elaborate toasts, or staying in bed and watching the new year ring live on TV, you'll probably celebrate the entry of a new calendar year by making a list of resolutions, counting down until the clock strikes twelve (and perhaps singing Auld Lang Syne next to a warm fireplace). 
Humans are beings of habit and most of us have followed our traditions for many generations, but if you're looking to change things up a bit this year, here are a few customs and rituals that people follow to celebrate New Year's Eve around the world:
Here are a few examples: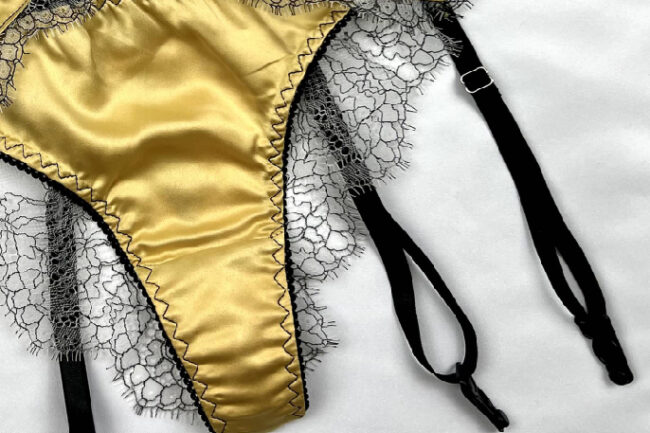 1. Colorful underwear: In many Latin American countries, it's believed that wearing flashy underwear (different from flashing your underwear) on New Year's Eve brings good luck for the coming year. Yellow for a prosperous and monetarily bountiful year, red for love, passion, and new relationships.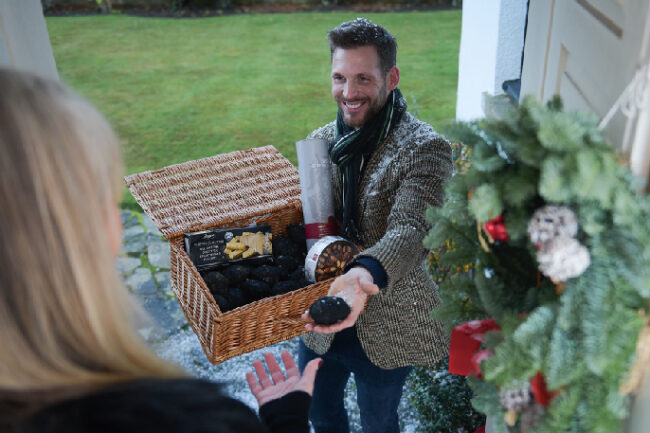 2. First Footing: In Scotland, it's traditional for people to go "first footing" on New Year's Eve, which involves going door to door and bringing gifts (such as coal or shortbread) to friends and neighbors. Yes, you read that right—if your neighbor doesn't like you, they'll give you a big lump of coal (being nice to others helps build a strong community AND receive delicious pastries).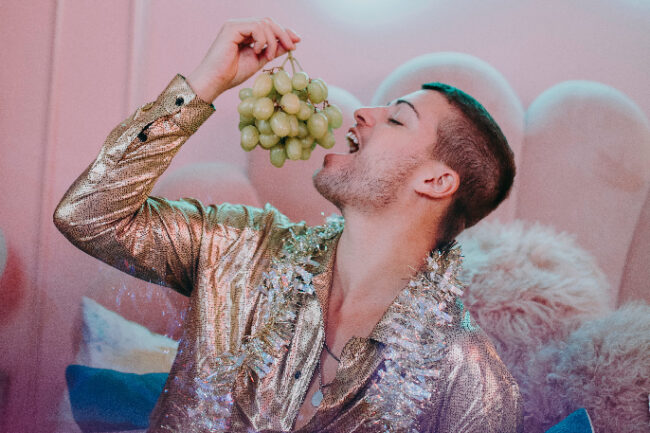 3. Popping grapes: globally, it's become customary to eat 12 grapes at midnight on New Year's Eve, with each grape representing a different month of the coming year. Some people try to eat all 12 grapes in a single minute. We advise that instead you take time setting an intention (and tasting) each of them—and no, liquid grapes a.k.a. Champagne doesn't count!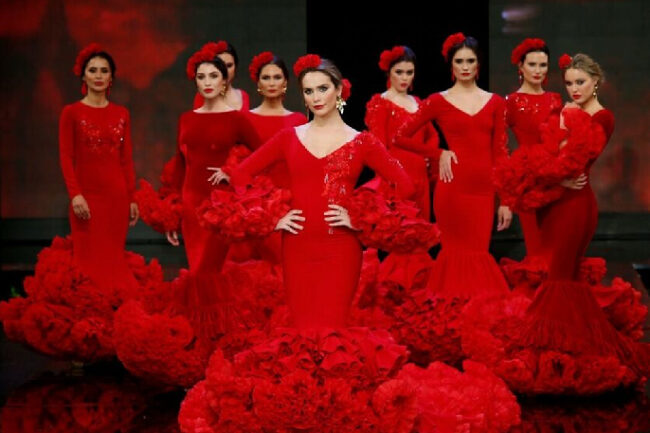 4. Aduana Flamenca: In Spain, some people celebrate New Year's Eve by participating in a tradition called "Aduana Flamenca," in which they dress up in flamenco costumes and dance in the streets. Here at ONR we're wondering: if you're not in Europe, does playing Rosalia and dancing till you drop also count?
5. Smashing party: In Denmark, people throw old plates and dishes at the doors of friends and family as a way of wishing them lots of luck in the new year. The tradition is called "platteknuseren," or "plate smashing." We do not recommend following this custom if you're celebrating at your mother-in-law's house.
6. Domo arigato: In Japan, people traditionally eat a special dish called "toshikoshi soba,"or "year-crossing noodles," on New Year's Eve. The long, thin noodles are symbolically eaten to help people transition smoothly into the new year.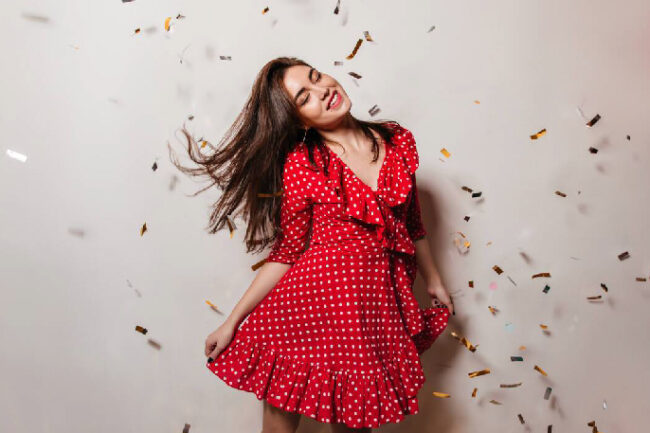 7. On the dotted line: In the Philippines, people wear polka dots on New Year's Eve because locals say it attracts good health and prosperity. Red polka dots are particularly popular because red promotes fortune.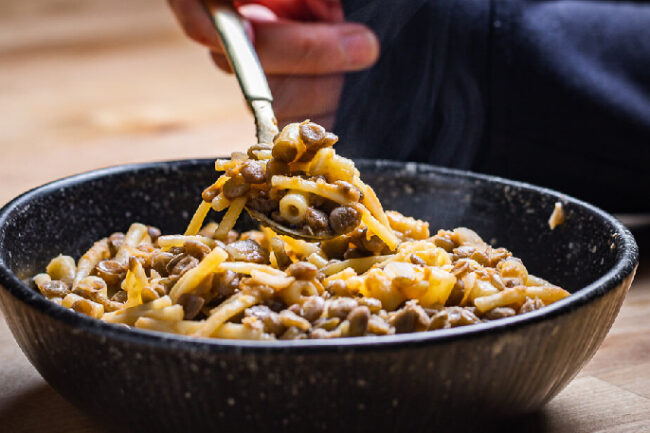 8. Classics never die: In Italy, it's customary to eat pasta with lentils, a somewhat unexpected mix that draws bountifulness both in work and personal life. To wash it all down, italians have a shot of grappa, limoncello, or a herbal amaro—which is also thought to bring good health.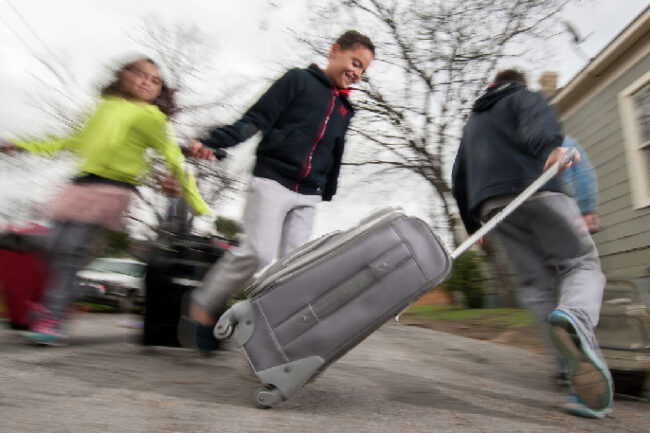 9. World Tour: If you're in Miami, don't be surprised if you see someone running around the block with suitcases in hand as soon as the clock strikes 12:00. It's a Latin American tradition to attract many trips and holiday vacations in the coming months.
10. Goodbye to the old: one of the most curious traditions comes from Colombia, where plush ragdolls of all sizes are dressed up in old clothes and set on fire as a way to honor the good, the bad, the ugly and the beautiful lessons that every closing year leaves in our lives.
These are just a few of the many ways we like to celebrate new beginnings globally, a way of promising ourselves and others we will make changes to improve our quality of life and that of our communities. 
At ONR we hope you have a fantastic 2023—and remember, we're here to give you a hand. Everything we do is geared towards promoting a tight-knit association where people interact on a regular basis, cordially and in a friendly manner, whether it is in person or through our platform. 
Regardless, take this time to send best wishes to your neighbors via our virtual forum; nice words catch on and, who knows—very soon we might have a new, digital tradition to celebrate!